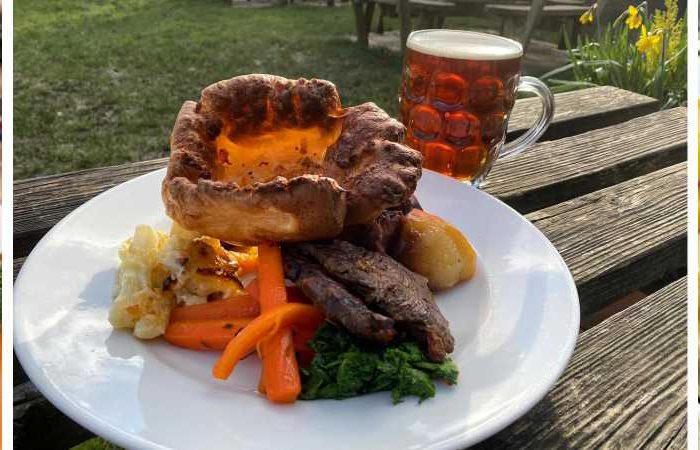 Take Away Menu
To all our amazing customers
The kitchen will be open at 6.00 – 9.00 pm this evening.
Lines open from 4.00 pm.
If you have trouble calling our landline number we have another number you can reach us on 01494862397 or 07562193500.
Beef or Vegetarian Lasagne served with garlic bread
Traditional Fish and chips with peas
Beef burger with chips (add cheddar, blue cheese, Halloumi or bacon)
Steak sandwich ciabatta with fries (ask for peppercorn sauce)
Creamy Smoked salmon penne pasta with dill and peas
Chicken, leek and ham pie with mash
Fish finger ciabatta with fries
Kids menu, drink and Sauces available on request.
Contactless payment, collection and delivery. Ask staff for any queries on allergies.